Thank you for visiting www.executivehirenews.co.uk ('website'). This website is operated by Hemming Group (company number 00490200 – registered in England and Wales), whose registered office is at 32 Vauxhall Bridge Road, London SW1V 2SS ('Hemming Group, 'we', 'us' or 'our').
By using the website, and in consideration of Hemming Group allowing you access to it, you accept and agree to be bound by these terms and conditions ("Terms"). From time to time we may modify the Terms, so please continue to review them whenever accessing or using the website. You may only use this website if you agree to these terms and conditions and by continuing to use this website you are agreeing to these terms and conditions.
All copyright, trademarks, and other intellectual property rights used as part of the website are vested in Hemming Group and its licensors. You acquire no rights or licences in or to the website other than the limited right to use the website solely in accordance with these terms and conditions. Other than as set out below, you may not copy, reproduce, distribute, publish, display, perform, modify, or in any other way exploit any part of the website.
You may not use any part of the website to construct a database of any kind. We are not responsible for the content or reliability of the websites that may, from time to time, be linked to lapv.co.uk and the use of any feed from a third party website should not be taken as our endorsement of that website. Your use of such a website is at your sole risk.
The website is provided without any warranties or guarantees, unless specifically stated. Hemming Group accepts no responsibility or liability for functions contained on the website and makes no warranties that the website is accurate or will operate uninterrupted or error-free or that defects will be corrected.
You are responsible for your own communications and for any consequences of those communications. You will not use the website for any illegal purpose and you will not send or post or allow any posting of information which is defamatory or obscene or which violates the legal rights of others. You agree not to send any unsolicited promotional or advertising material, or any volume messages which may interfere with the provision of this website or the enjoyment of the website by other users.
Hemming Group accepts no liability to you (save in respect of fraud and of personal injury or death caused by its negligence) whether in contract, tort (including negligence) or otherwise, arising out of or in connection with this website. Your sole remedy is to discontinue use of the website.
You agree to indemnify Hemming Group against any claims, losses, damages and expenses (including legal fees) incurred by or awarded against Hemming Group as a result of misuse by you of this website or your breach of these terms and conditions.
We reserve the right at any time without notice to enhance, modify, alter, or suspend the website and to terminate or restrict your access to the website. These Terms are governed English law and the English Courts shall have non-exclusive jurisdiction.
Content Permissions Enquiries
Requests to reuse content from Hemming Group are now being processed through PLSclear. Please visit www.plsclear.com to complete your request.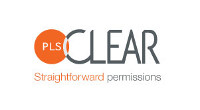 Customer Feedback and Complaints
We welcome your questions and comments about privacy issues and the design of our website. Should you have such comments or have a complaint about how we are using your personal data, please send an e-mail to customer services at customer@hgluk.com.
Copyright
1. Main copyright notices: Save where otherwise specified, the contents of all the pages in www.executivehirenews.co.uk are © Hemming Group. Reproduction of part or all of the contents in any form is prohibited other than in accordance with the following permissions. You may make an electronically stored, transient copy of these web pages for the purpose of viewing them online only.
2. Licence to copy to paper, hard disk or diskette for personal use: You may print (where a print option is given) or, if you are a subscriber, you may download the contents of an individual page where that option is provided by www.executivehirenews.co.uk for the purpose of private use. However, you may only make one copy thereof.
3. Copying for commercial purposes is prohibited: Reproduction of the whole or any part of the contents of the pages contained in this website in any form for purposes other than private and personal use (including, without limitation, for commercial purposes) is prohibited.
4. Prohibition against distributing/displaying/recopying the material to third parties: You may not distribute, display or copy the contents of the pages contained in this website to third parties.
5. General exclusions from licence: This licence to copy does not permit incorporation of the material or any part of it in any other work or publication, whether in hard copy or electronic or any other form. In particular (but without limitation) no part of lapv.co.uk may be distributed or copied for any commercial purpose.
6. Exclusion of liability: The information contained in the pages of this website is for information purposes. While every care has been taken in its preparation, Hemming Group does not make any warranties or representation as to its accuracy or reliability. We neither accept nor assume any responsibility for keeping the information in these pages up to date or liability for any failure to do so. In no event do we accept liability of any description including liability for negligence for any damages whatsoever resulting from loss of use, data or profits arising out of or in connection with the viewing, use or performance of this website or its contents. The pages contained in this website may contain technical inaccuracies and typographical errors. The information in these pages are regularly updated but may at times be out of date. We accept no responsibility for keeping the information in these pages up to date or liability for any failure to do so.
7. Applicable law and jurisdiction: Use of this website shall be made subject only to the laws of England which shall exclusively govern the interpretation, application and effect of all the above permissions, exclusions, licences and conditions of use.